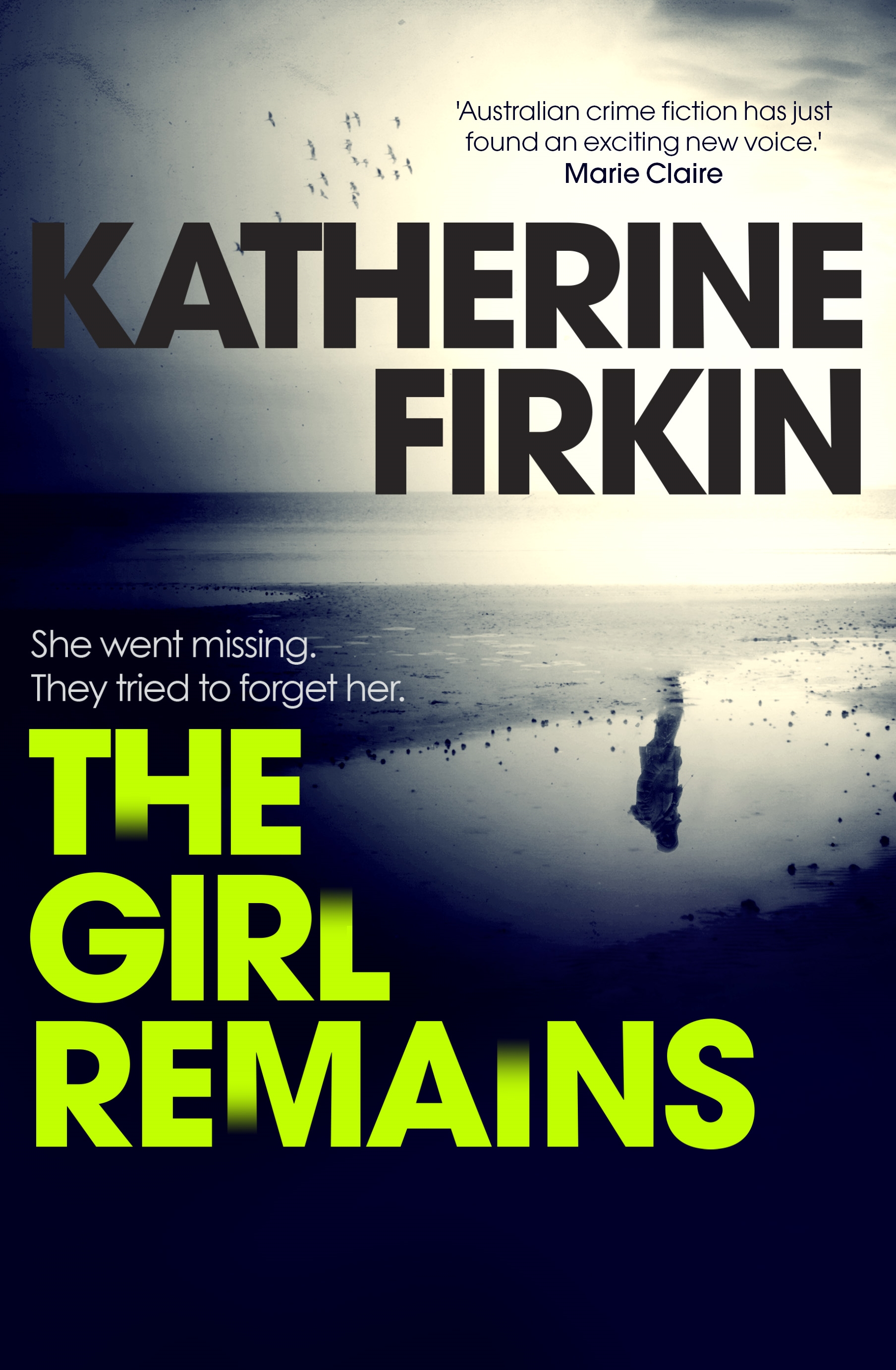 Following on from her debut "Sticks and Stones," Katherine Firkin reunites readers with Victorian Police Detective Emmett Corban as he reopens a twenty-two-year-old cold case when human bones are discovered on an isolated beach in the coastal town of Blairgowrie on the Mornington Peninsula.
On the night of 22 September, 1998, three teenage girls — Gypsy, Scarlett and Cecilia — set off into the darkness, weaving their way through shrubbery, following a trail towards Blairgowrie's notorious Koonya Ocean Beach: 'a magnificent stretch of coastline, punctuated by towering sandstone rocks and crashing waves.' Only two of the girls — Gypsy and Scarlett — returned. And for more than twenty years, the disappearance of Cecilia May has baffled detectives. It remains a mystery, waiting to be solved.
Emmett Corban, his new partner Lanh Nguyen, and a cohort of investigators, are tasked with digging into now decades-old trauma and secrets. In doing so, they unravel a wickedly complex tapestry, which includes a registered sex offender who confessed to the murder despite having a rock-solid alibi; Gypsy and Scarlett's sketchy recollections of what precisely happened that night; and a visitor to Blairgowrie who is determined to exact her own brand of justice.
"The Girl Remains" is an earnestly crafted police procedural. Firkin isn't trying to put some magical spin on the conventional elements of the detective genre, which makes it catnip for armchair sleuths like myself. Her step-by-step description of procedural details, from reviewing old case files to reinterviewing suspects and witnesses, totally immerse readers in the investigation. And the sprinkling of personal dramas — including Emmett's news-photographer wife, Cindy, gatecrashing the investigation — adds further spice. The purity of its unfurling, even as it criss-crosses between its expansive cast, makes it a pleasure to read.
Published: 4 May 2021
ISBN: 9781761042621
Imprint: Bantam Australia
Format: Trade Paperback
Pages: 368
RRP: $32.99