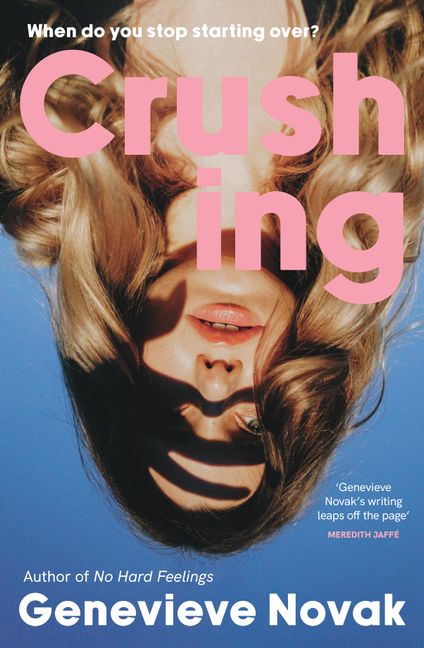 This is not a story about a woman falling in love, but about a woman ultimately learning to love herself. It still operates within the broad confines of a romantic comedy, and is replete with witty and epigrammatic dialogue and narration — but like the best contemporary purveyors of the genre, Genevieve Novak subverts the archaic hollywoodization of stories centred on women who give up their goals, dreams, or parts of themselves for the sake of love. 
Crushing is the story of a woman once defined by the relationships in her life — a serial girlfriend, able to contort her personality for the person she is with — who takes agency after her most recent breakup, and decides to open the book of her life to a fresh page. There's lots of sharply observed observations about dating, singledom, career, the validity of one's chosen profession (which cut me deeply) and finding friends in your twenties, which is all steeped in millennial angst. 
A new crush threatens to destabilize Marnie's resoluteness; a housemate is on the precipice of falling into the same trap she just pulled herself out of. This is familiar territory, but it is trodden with such warmth, heart, humour and acuity. I loved it.