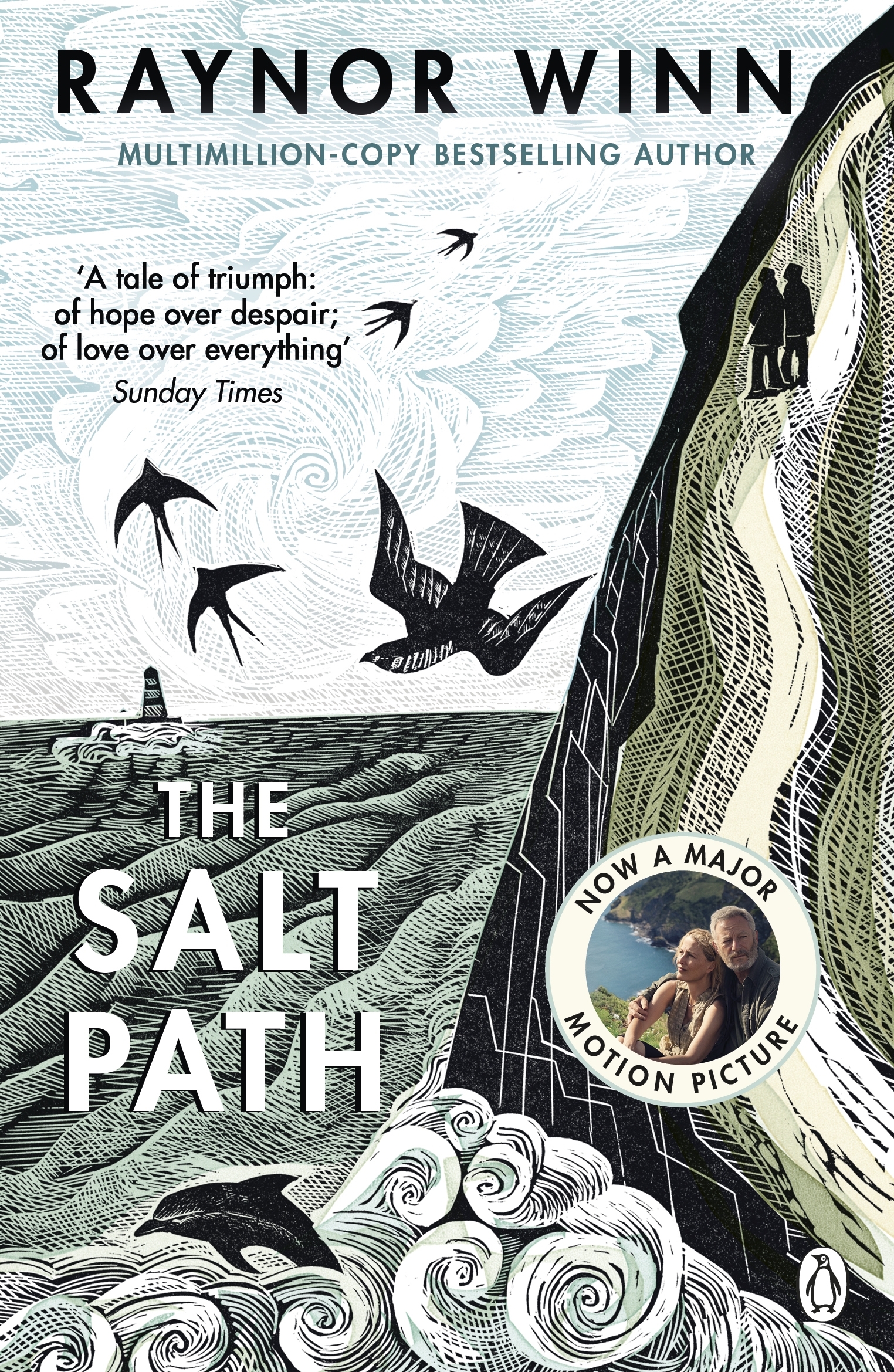 Oh, gosh did I love "The Salt Path." I'm talking, possibly edging into my all-time favourites kind of love. That's right: love-love.
It's another book I'm late to — if indeed one can be 'late' to reading something — but sometimes it's about timing, right? Turns out a couple nights in a giant house in the Cotswolds (back when my one-year-old would sleep, all those weeks ago…) was the perfect moment to settle in with Raynor Winn's memoir.
The day after Raynor and her husband Moth learned they were going to lose their home as a result of a bad business deal and a consequent judicial injustice, a doctor diagnosed Moth with an incurable brain disease. Removed from their Welsh farm where they raised their two children, their bank accounts emptied from legal fees, these two fifty-something's were left homeless and helpless. With nowhere to go and nothing to do, they decided to walk the South West Coast Path, from Somerset to Doreset. Why not, hey? When faced with adversity, just add on the arduousness of a 630-mile walk. Wouldn't you?
Somehow, despite all this adversity, "The Salt Path" sparks so much joy. Nevermind the plethora of insensitive reactions to their homeless state; the many gestures of kindness and unexpected generosity suggest there's still hope for humanity. Winn viscerally details the beauty (and ruggedness) of the trail, but it's the smaller. intimate moments between husband and wife, two people whose lives have been entwined so long but now face inexorable cutting, which makes this memoir truly remarkable.
I'm not sure how Winn could capture the magic a second (or third) time, but I've already got a copy of "The Wild Silence" on top of my bedside reading stack. And I keep eying that hardcover edition of "Landlines" on the bookshop shelf…