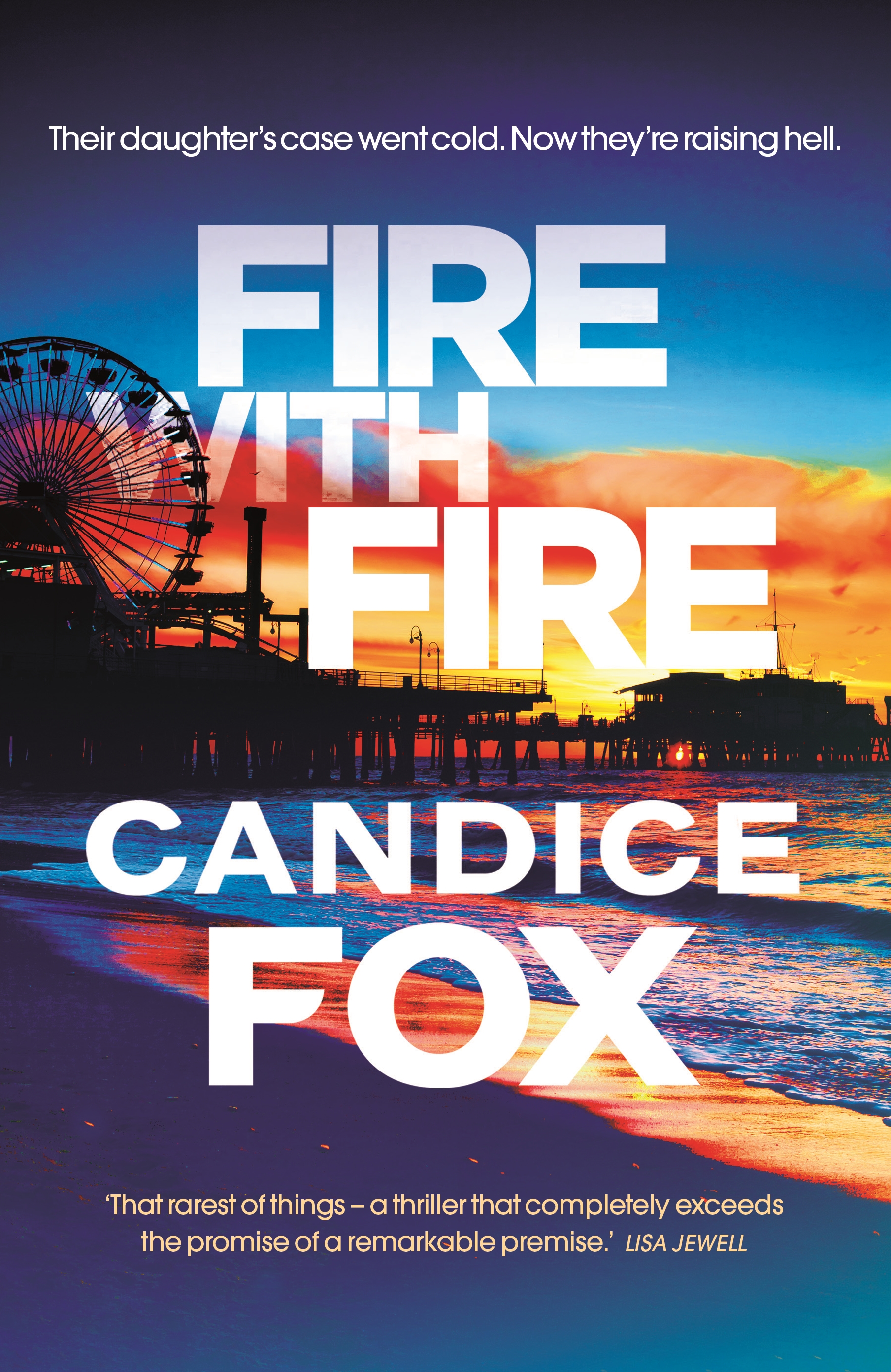 [Note: "Fire With Fire" is published April 2023]
Hot on the heels of "The Chase" ('her most ambitious and byzantine novel'), Candice Fox returns with another cinematic blockbuster loaded with nail-biting suspense, bountiful twists, and a crackling narrative style. It's the kind of thriller you can't stop reading, but don't want to end: you'll enjoy the ride so damn much.
Fox opens "Fire With Fire" with the pedal to the metal, and the momentum doesn't let up. This book doesn't just move, it gallops. It borrows some conventional thriller tropes — the maligned rookie officer; the hard-as-nails undercover cop; a desperate mother and father — and jacks them up to the extreme.
Ryan and Elsie Delaney are at the center of the plot. Two years ago, their youngest daughter drowned on Santa Monica beach. At least, that's the official police line, after an investigation the Delaney's consider insultingly perfunctory, during which Tilly's body was never found. They want the case reopened, and having had their pleas rejected, they've taken matters into their own hands — by storming the Hertzberg-Davis Forensic Science Centre, taking hostages, and threatening to destroy evidence in major cases unless Tilly is found.
Detective Charlie Hoskins spent five years undercover with the Death Machines, barely survived, and all the evidence he accumulated is in that lab. Partnered with Lynette Lamb, the rookie cop who inadvertently helped break his cover (and almost cost him his life), Hoskins goes rogue, and starts digging deeper into Tilly's disappearance. But the clock is ticking.
"Fire With Fire" is a pulse-pounding pressure-cooker of a crime thriller. I love this new trajectory Fox's storytelling has taken: much as I adored her dark, mesmeric early thrillers, she has reached a whole new level between this and "The Chase." They are genuine blockbusters that marry her incorrigible style with plenty of substance.