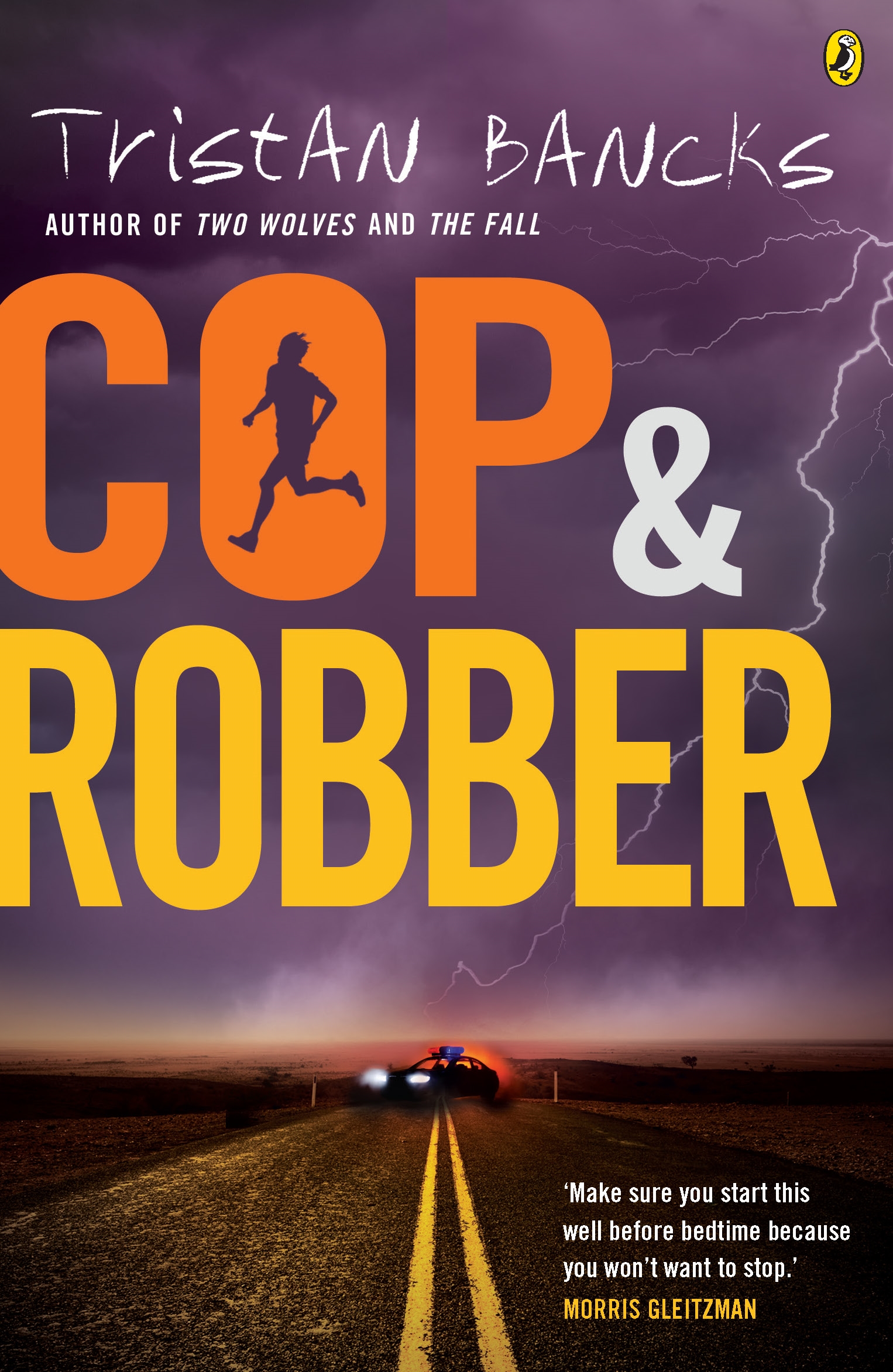 Tristan Bancks is my go-to author for young readers who come into the bookshop desperate for something pacy and addictive. I can't rave highly enough about "Two Wolves," "Detention" and (my favourite) "The Fall." Bancks knows how to create a killer hook, a scintillating premise that demands exploration; and his characters are always fully-fledged concoctions, accoutred with authentic foibles and imperfections. He writes thrillers with heart and personality; page-turners that pose moral dilemmas for their young protagonists. 
The ethical dilemma at the heart of "Cop and Robber" is simple: Nash Hall's father is a criminal who needs one last score to pay off an outstanding debt (and get some very nasty thugs off his back). His target is Nash's school, and he needs Nash's help to pull it off; and to keep it secret from his mother, a local cop. Nash knows what his father plans to do is wrong; that he's the embodiment of a lifetime of bad decisions, and this final job is just another layer of icing on a teetering cake. 
But does the end justify the means if it means the end of his father's criminal career? 
This is gripping, propulsive storytelling from one of the absolute masters of middle-grade fiction. Young readers won't be able to tear their eyes away as they race through its pages to find out for themselves whether the heist goes ahead; and what its success or failure will do to Nash's relationships with his parents, friends, and school. 
Published: 5 July 2022
ISBN: 9781761045943
Imprint: Puffin
Format: Paperback
Pages: 256
RRP: $16.99