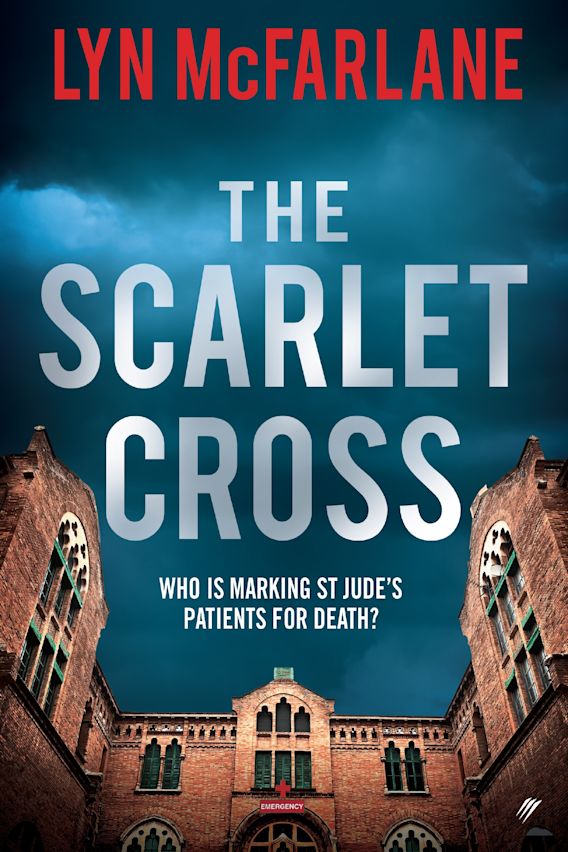 In her debut The Scarlet Cross, Lyn McFarlane uses genre fiction to explore weighty social issues relating to the abuse of institutional power, the management of mental health, and harassment in the workplace — while narrative momentum is powered by St Jude Hospital nurse Meredith Griffin's investigation into the deaths of three women who all suffered identical fatal injuries, and whose corpses bore distinct lacerations.
McFarlane vividly captures the daily turbulence of life in a hospital emergency ward, and her characters are emotionally complex and pained. Griffin is an eminently capable nurse, whose volatile personal life and addictions threaten to derail her career and reputation; never mind her single-minded determination to identify the killer and expose the corrupt forces operating within the halls of St Jude.
The mystery burns slowly but compellingly; McFarlane's commitment to atmosphere and character tempers the suspense I typically associate with serial killer storylines. The implication  throughout is that the killer will strike again, obviously — but there's no indication they've found their next victim, or are closing in on them until the very end, so I never felt menaced; but such is the sure-footedness of McFarlane's pacing and plot, I think that was the point: the architecture of the crime novel demands a solution, but McFarlane aspires to push the form past conventional genre limits. This is a story about human flaws and frailties, and institutional malfeasance; the genre is merely the wrapper for this exposé.
Published: 29 Mar 2022
Format: Paperback
Extent: 320
ISBN: 9780648795193
Imprint: Pantera Press
Publisher: Pantera Press Pty Ltd