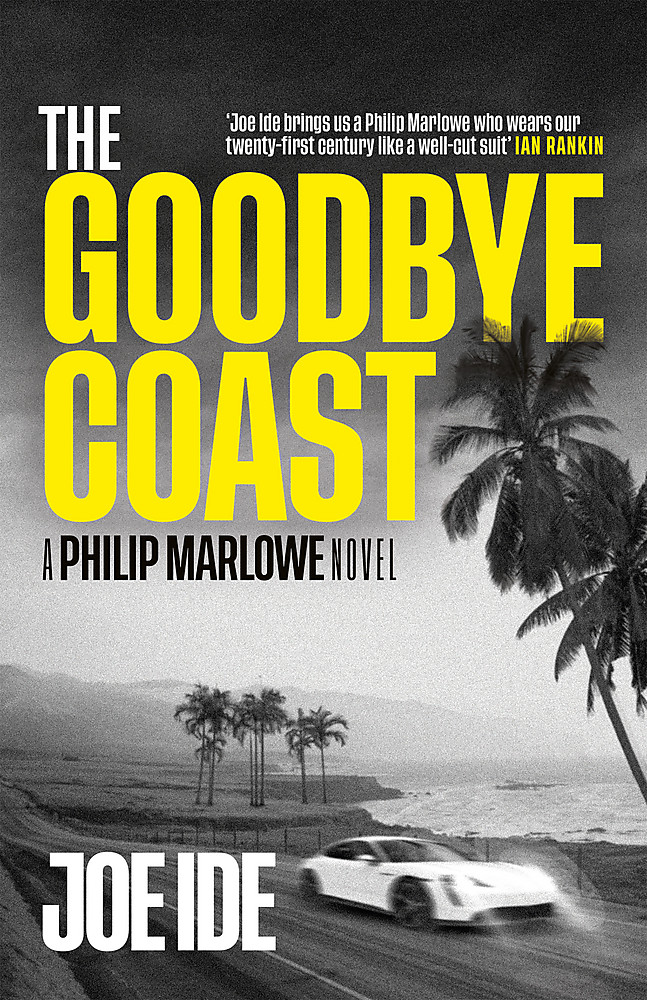 I'm rather conflicted over Joe Ide's The Goodbye Coast. I want to be clear — it's a really good crime novel. Cannily plotted, with tight prose, sharp dialogue, and a swift tempo. The stumbling factor is that it's a contemporary reimagining of Raymond Chandler's legendary PI Philip Marlowe, but besides Marlowe's name and the Los Angeles setting, that legacy adds nothing to the story. And without the first person hard-boiled narration, it doesn't even read like a facsimile. It feels like something completely different. Which is fine. Great, even. But it wouldn't escape my mind: this is supposed to be a Philip Marlowe novel.
But forget about Raymond Chandler for a minute. Erase what you know about his Marlowe. And let me introduce you to Ide's Marlowe: a successful private investigator and son of Emmett, a decorated LAPD detective turned alcoholic following the death of his wife. Their lives are complicated when Marlowe takes on a missing persons case for fading Hollywood star Kendra James. Weeks following the death of her husband, her teenage stepdaughter has vanished. And despite their strained relationship, Kendra wants Cody found.
Marlowe works a second case while handling the Cody situation: another missing person search, this time for the seven-year-old son of Ren Steward, whose ex-husband has disappeared with him. Over the course of The Goodbye Coast, the cases overlap, and Marlowe's various relationships solidify and fracture as he dives into the LA's dark underbelly.
I read John Banville's impressionistic The Black Eyed Blonde and thought it was an enjoyable, although altogether needless continuation of Chandler's iconic character; well-written fan fiction. I was far more impressed by Lawrence Osborne's Only to Sleep, which transferred Marlowe to the late 1980s in glorious style. I think Joe Ide's The Goodbye Coast might be the best thriller of the lot in terms of complexity and page-turning compulsiveness. But it's not a Philip Marlowe novel.