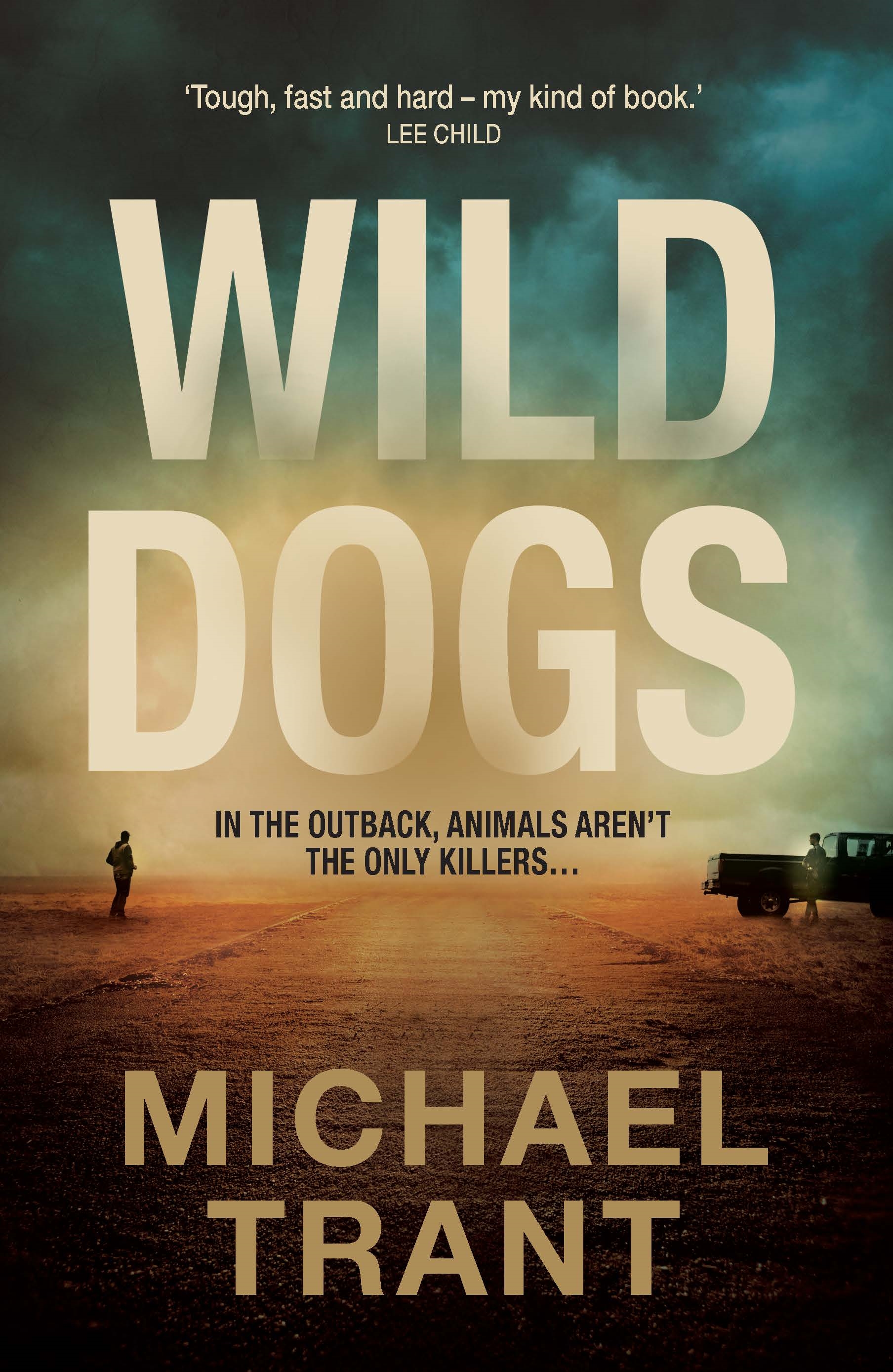 Gabe Ahern is your archetypal action hero from the school of hard knocks — physically battered, emotionally scarred, encumbered with a flickering moral compass. Haunted by the role he played in his wife's death, now a recluse with a limp and a drinking problem, he makes a living trapping wild dogs for local station owners in the rugged Western Australia terrain; sometimes legally, oftentimes not. He wants nothing to do with anybody. He stays away from them, and they stay away from him.
Until.
Until.
C'mon — you know there's always an until in a novel like this, when the reclusive hero is drawn into somebody else's drama; something only they can solve.
In the case of Michael Trant's Wild Dogs, that moment is when Gabe rescues an Afghan man from his would-be executioners in the middle of nowhere. You'd think saving the guy's life would be enough, but nope; Gabe gets roped into Amin's mission to rescue his family from a gang of people smugglers who've been operating in the desolate landscape. And becomes himself the target of a kangaroo hunter turned killer, Chase Fowler.
Trant efficiently evokes Western Australia's landscape, wildlife and people, and he has the mechanisms of a hard-hitting action thriller down pat. There's some unnecessary sagging in the middle, when we break from Gabe's perspective and give the wider cast a few chapters in the spotlight. I thought these were unnecessary detours and arrested momentum. I enjoyed the tautness of that singular perspective. The way I see it, Wild Dogs clocks in at over 350 pages, and slicing it down to an even 300 would've made it even sharper. But who am I to editorialise? Fans of Kyle Perry, Jack Heath and Gabriel Bergmoser will lap this up, and eagerly await the next instalment. I'll be there, too.