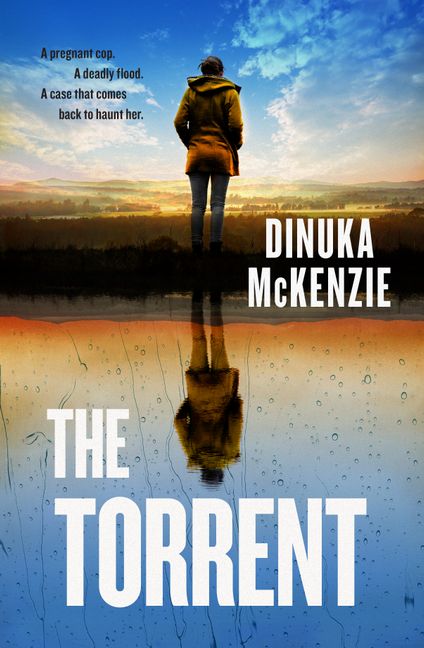 Australian crime fiction fans are spoiled for choice nowadays. Whatever your predilection, there's an author crafting a mystery or thriller styled to your taste. For the longest time I've searched for an Australian answer to Britain's Sarah Ward and Cara Hunter, and I think I've found it in Dinuka McKenzie. The Torrent combines clever plotting, sure pacing and fully rounded characters into a superb small town police procedural.
There's nothing high-concept or ostentatious about the Banjo Prize-winning author's debut: The Torrent is engaging and compelling because of the purity of its storytelling mechanics. McKenzie's narrative is so sure-footed, it's hard to believe this is her introduction. Whereas so many first-time authors juggle too many narrative balls, or entwine storylines that are slow to gestate, or whose complexity completely undermines the book's momentum, McKenzie has focus. NSW Detective Kate Miles works two cases that overlap ― a brutal robbery and assault at a local McDonalds, and the reopening of a closed case involving the accidental death of a man during torrential flooding ― but there is clarity in their connection and uncoiling.
Miles is heavily pregnant, working her final week at the Esserton Police Station before maternity leave, and struggling to balance her duty to the badge, and her duty to her family. She has a complicated family history; her 'Australian-sounding' name belies her south-Asian heritage. Her characterisation is deft, but absolute. She's not a maverick cop like Bosch or Rebus, but there's an underlying renegade streak that comes to the forefront when she's backed against a wall. I can't wait to follow her to her next crime scene, guided by McKenzie, a welcome addition to the landscape of Australian crime fiction.