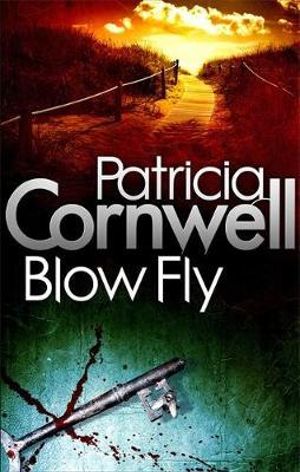 A stylistic metamorphosis — from first person to third, with James Patterson-inspired chapters that can run as short as a couple of paragraphs — can't salvage the twelfth Kay Scarpetta novel, "Blow Fly," which is the overwrought culmination of various plot threads from the last few books in the series. 
That means, yes  — more of French serial killer Jean-Baptiste Chandonne, aka Loup-Garou, now on death row; and more of his equally depraved brother Jay Talley, who is on a kidnapping, torture and killing spree. But the seismic revelation here is our discovery — and Scarpetta's — of the truth about Benton Wesley's death and — SPOILER! — his not-so-miraculous return; and the involvement of Scarpertta's niece, Lucy Farinelli, and the ever-irascible Detective Pete Marino.
"Blow Fly" is one of the most amorphous thrillers I've ever read. The trouble with it, and the most recent batch of novels in the series, is that it's crammed too full. It has too many plotlines cooking at any given time, and as a result, they feel rushed and unsatisfying. My favourite Scarpetta thrillers have a strong A-plot — typically a murder — with two or three subplots bubbling in the background. Every narrative strand in "Blow Fly" is competing to be the centrepoint to the detriment of them all.
ISBN: 9780751544930
Format: Paperback
Number Of Pages: 528
Published: 1st December 2010
Publisher: Little Brown