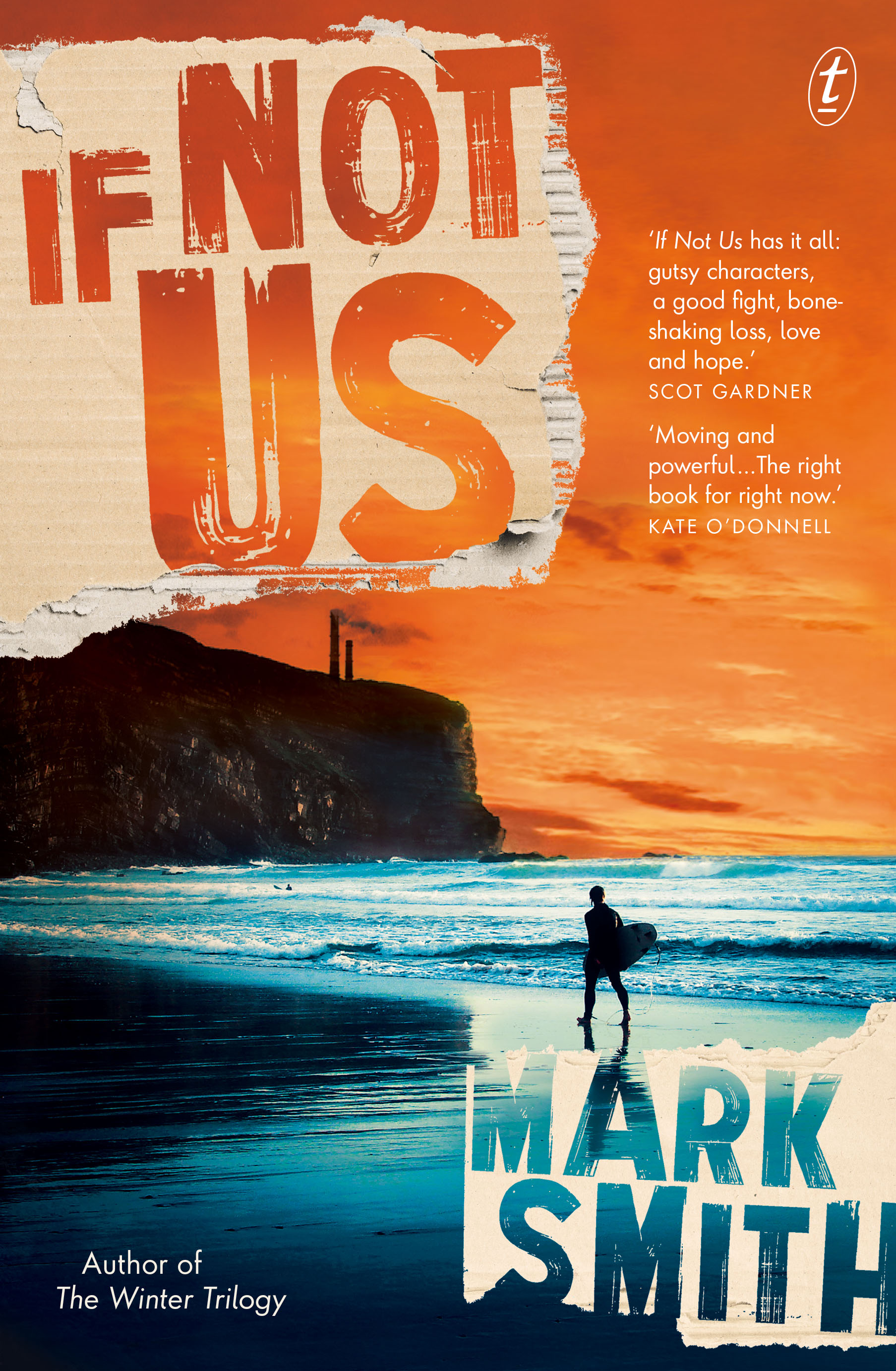 With "If Not Us" Mark Smith joins the legion of authors confronting the unfolding catastrophe of climate change.
Some authors have chosen to set their cli-fi in climate-ravaged near-futures; the damage done, humanity left to deal with the repercussions of a ruined world. Smith's YA novel is set in the present, when there is still a chance for us — individually and collectively — to make a difference. And we have to — because if not us, who?
"If Not Us" is a coming-of-age tale that reminds us how inescapably entwined humankind's reckoning with the climate crisis is to the development of our younger generations; the ones who are fated to deal with the consequences of our failure to act. Its message is clear and transparent — it's the dominant theme, clearly — but Smith never lets it totally overshadow the genuineness of his protagonist and his personal story. The narrative is anchored by strong, nuanced characters; the emotions displayed are vivid and real.
Smith's novel is a snapshot of a pivotal moment in Hesse's life, when the seventeen-year-old surfer decides to make a stand, fight for his future, and get involved in the campaign to shut down Shelbourne's coal mine, to the detriment of some personal relationships — but also when he experiences his first love in the form of Dutch exchange student Fenna, and confronts the legacy of his father's death at sea.
"If Not Us" is a page-turner and a rallying cry with heart and soul. It's sensitive to the triumphs and agonies of being an adolescent in a world whose leaders don't want to take your opinion seriously — but have no choice.