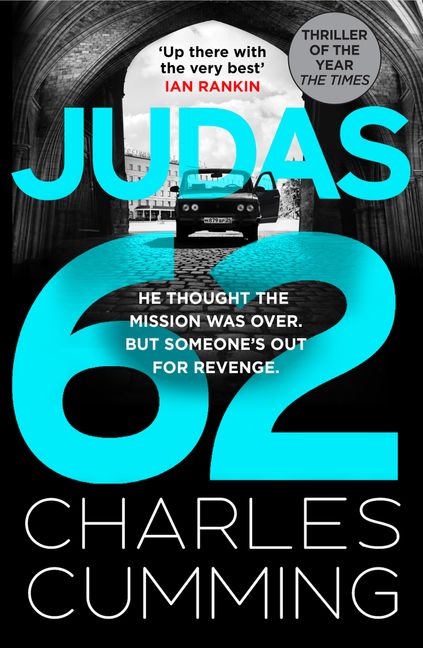 In "Judas 62," Charles Cumming masterfully evocates the risk, tension and precariousness of a spy's life.
The tale is split between 1993 and the present day, with Lachlan Kite of Box 88 in the starring role of both. Box 88 is a covert transatlantic spy agency, invisible even to the world's prominent espionage organisations. Kite has been an operative since his youth, and in '93, still a student, he is dispatched to Russia to manage the extraction of a chemical weapons specialist eager to defect.
Almost thirty years later, now Director of Operations, Kite learns he is on Russia's 'Judas' list of enemies, and therefore targeted for assassination. Utilising the many agents at his disposal, Kite plots a brilliant retaliation in Dubai.
This is meticulously crafted espionage fiction. The 1993 storyline highlights the extreme isolation and general feeling of mistrust felt by Kite as he navigates his way through a foreign land undercover as a language teacher. He is not James Bond or Jason Bourne; capture means certain death, and he is plagued by his turbulent personal life, which threatens to derail his mission. The present day plot showcases the intricacy of the tradecraft: the fine margins between success and failure; all the moving parts of an operation.
In an ever-burgeoning and competitive genre, Cumming ranks among the top tier every time. There are surely more adventures to be excavated from Kite's past, and plenty of excitement still to unfold.