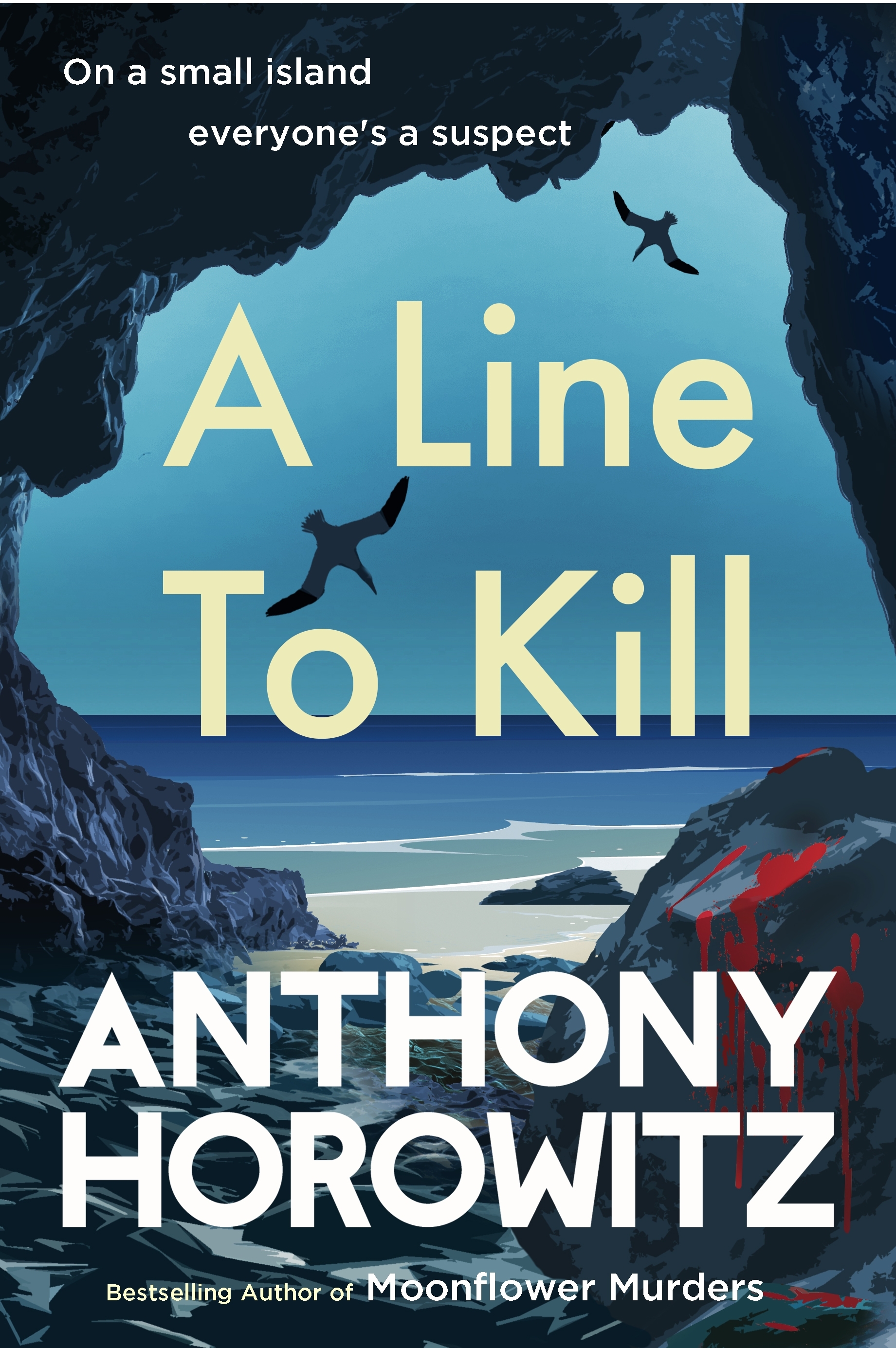 As far as I'm concerned, there is no better writer of murder mysteries than Anthony Horowitz right now. He is in the form of his life, and the third novel in his Daniel Hawthorne series further ratifies that belief. "A Line to Kill" is an exceptional whodunnit, meticulously plotted, laden with red herrings and disguises, and populated with an eclectic cast of suspects and victims. It's everything the armchair sleuth could possibly want.
Once again narrated by a fictionalised Horowitz (who writes about Hawthorne's murder investigations), "A Line to Kill" is set at a literary festival on the English island of Alderney. Horowitz and Hawthorne are just one of the festival's highlights: other guests include a blind psychic, a French performance poet, a war historian, and a chef who specialises in (exceedingly) unhealthy meals. 
The whole shebang is sponsored by the wealthy Charles le Mesurier and his internet gambling company. He's an unlikable man, who has made many enemies on Alderney thanks to his support of a controversial proposal to route a new electric power line through the island, which will link the UK and France. Which means there are plenty of suspects for Hawthorne to question when le Mesurier's is found murdered after a lavish party.
Horowitz writes mysteries in the Agatha Christie mould, but where she (brilliantly, for the most part) focused on trickery, sleight of hand, and clipped descriptions of the cast surrounding her protagonist, Horowitz mines deeper into his dramatis personae; they're more than caricatures. The mystery here is complex, but it's rendered intelligibly. Hawthorne is always one step ahead of us, but his revelations are logical, even at their cleverest.
The end of "A Line to Kill" suggests there's more sleuthing to come from Hawthorne and Horowitz. I can't wait. Watching their relationship develop over the course of three novels has almost been as fascinating as the mysteries they've solved.
ISBN: 9781529124316
Format: Paperback
Number Of Pages: 384
Published: 17th August 2021
Publisher: RANDOM HOUSE UK