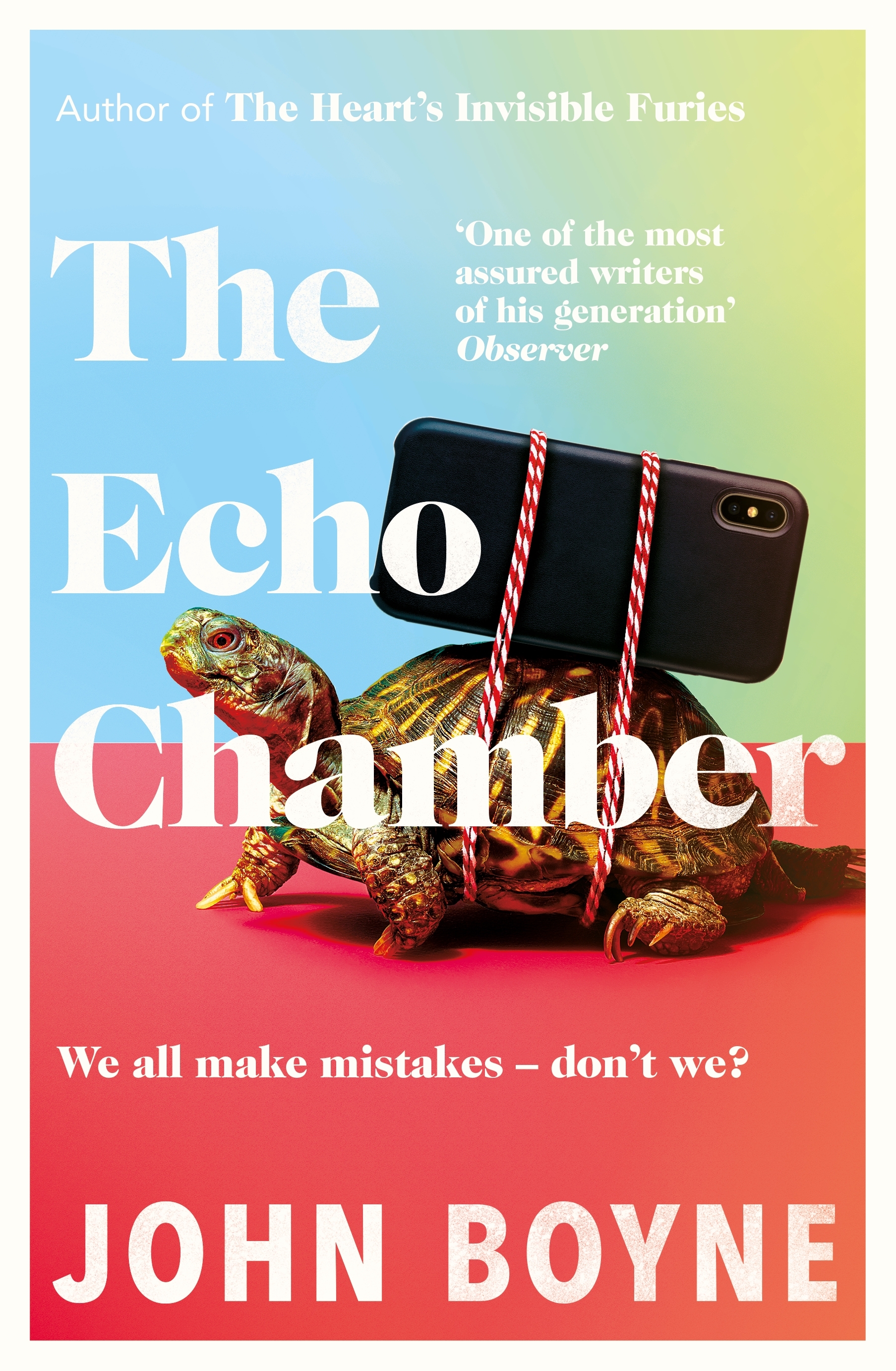 With John Boyne, you never know what you're going to get, which is exciting as a reader, given so many authors write to a particular theme or genre. It means some of his books hit, and some of them miss, but I'll always pick up his latest, because at the very least it's going to be interesting, or possibly a masterpiece.
"The Echo Chamber" is unlike any other Boyne novel I've read, clearly inspired by the backlash he received during the publication of "My Brother's Name is Jessica." It is a blatant satire of our social media age, which follows a wealthy British family through a turbulent week, as their life of luxury disintegrates through a series of ill-informed decisions. 
George Cleverly — husband, father, and prominent BBC presenter, who learns early on in the piece that his mistress is pregnant — makes a hash of his tweet in support of his lawyer's assistant who now identifies as female, which leads to a barrage of social media hate, exacerbated by his bungling of his apology. His wife, Beverley, a writer of commercial fiction, is having an affair with a young Ukrainian dancer she met while competing on 'Strictly Come Dancing' — and things start to go awry when she's charged with minding his tortoise when he leaves town. Naturally the Cleverly children have their own (absurd) troubles, too. 
Boyne unravels each of their lives mercilessly (and mirthfully), guiding each member of the family towards their inevitable 'cancellation.' Social media, we learn, has poisoned this once close-knit family; time and time again we are reminded of its toxicity, of its ruinous effect on our lives.
Boyne's messaging isn't particularly nuanced, and occasionally it does feel like his characters are spouting messages from his soapbox. The novel is humorous without being laugh-out-loud funny. I finished it and decided I might've preferred a film adaptation, where actors could own the absurdity of the dialogue, and make some of the discomforting moments more palatable. Comedy is so subjective. I imagine some readers will be guffawing away as they tear through "The Echo Chamber." I had a milder response, but certainly not one of regret — just anticipation about what Boyne might write next.
ISBN: 9780857526229
ISBN-10: 0857526227
Audience: General
Format: Paperback
Language: English
Number Of Pages: 432
Published: 3rd August 2021
Publisher: RANDOM HOUSE UK