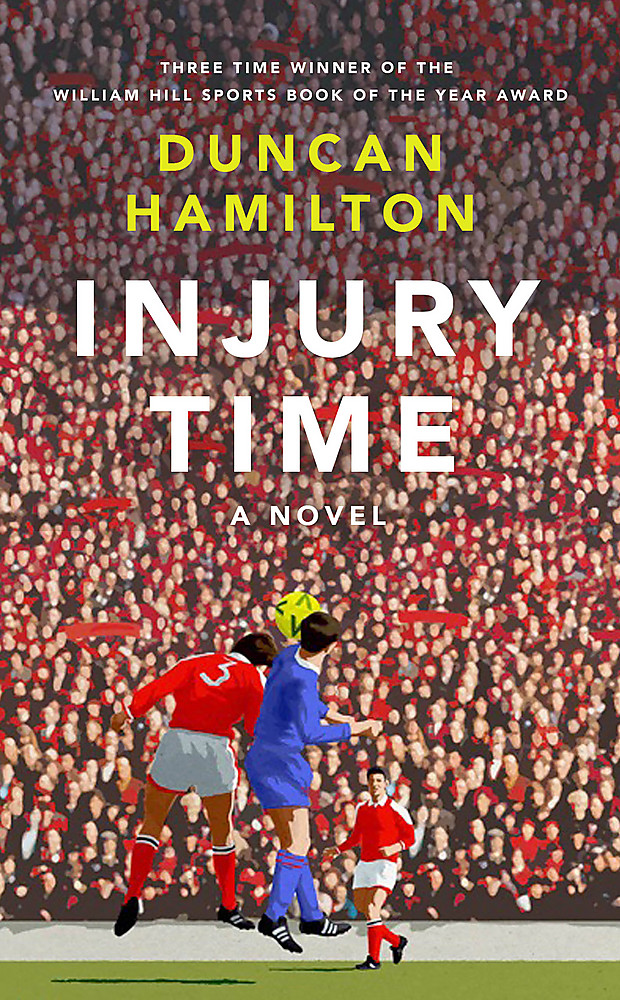 There has been a football-size hole in my reading life for a long time now. 
The last great novels about football I read were both written by David Peace: "The Damned Utd" and "Red or Dead." I've offered these to fellow football fans with mixed results. Peace's prose is very stylised; not at all impenetrable, but melodic, maybe even outré, especially for those whose reading diet consists primarily of footballer memoirs. 
Duncan Hamilton seems to have no misconceptions about what he's trying to accomplish with his debut novel "Injury Time." This is a football novel for the masses. He has borrowed from his vast journalistic experience; taken real people and tweaked them for his fiction; and he has created a vastly entertaining yarn about the beautiful game. Narratively orthodox, certainly; but fashioned with pathos as well as the obligatory footballisms. 
Frank Mallory is a reimagining of Brian Clough: a brilliant manager, a flawed genius, who lives and breathes the game. Thom Callaghan, our narrator, was a solid, albeit unspectacular footballer who played for Frank. Their relationship has been somewhat tumultuous. Thom's father delivered the career-ending tackle that prematurely ended Frank's playing career; but when Thom scored the winning goal in an FA Cup final, their relationship blossomed. Until Thom retires, and all ties are severed. They reconnect years later, with Frank's reputation in tatters, the club fighting against reputation, and Thom called in to save the day. Or so he thinks.
Yes, there's lots of football here, obviously. But "Injury Time" is also about fathers and sons; about dreams accomplished, and dreams abandoned, and dreams that crumble. It is about what happens when that thing you've lived for your entire life is removed. I enjoyed the heck out of it.
ISBN: 9781529408430
ISBN-10: 1529408431
Format: Hardcover
Language: English
Number Of Pages: 416
Published: 8th July 2021
Publisher: Quercus Books