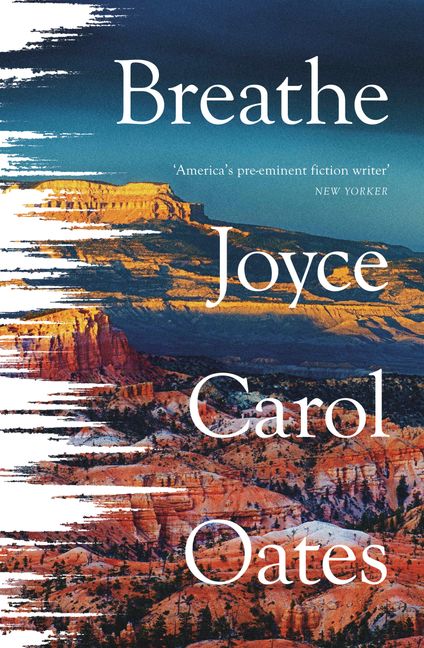 A woman overwhelmed with grief for her dead husband stands at the precipice of madness in Joyce Carol Oates's latest.
"Breathe" is not so much an examination of grief or a chronicle of Michaela McManus' cycle of denial, anger, depression, and eventual acceptance. Rather, it's a nightmarish portrait of emotional anguish: a familiar scenario, twisted and contorted into something horrific by her inability to believe something so terrible has happened.
When "Breathe" opens, Michaela pleads with her older husband Gerard to breathe. Almost since the day of their arrival in New Mexico he has suffered from a dire medley of maladies, and when he succumbs, Michaela is stupefied, and quickly finds herself unravelling. Her existence becomes a fever dream, a violent combination of reality and hallucinogenic surreality, the line between which continues to blur as she spirals towards insanity.
The statues of Pueblo gods that decorate Michaela's house begin to invade her dreams as Oates spurs readers towards an imprecise conclusion, which might be fodder for book club discussions, but ultimately left me dissatisfied. On too many occasions I found myself fatigued by the narrative; like the story was spread over too large a canvas, and might've better served as a short, sharp novella.
ISBN: 9780008490904
Imprint: Fourth Estate
On Sale: 03/08/2021
Pages: 384
List Price: 14.99 AUD