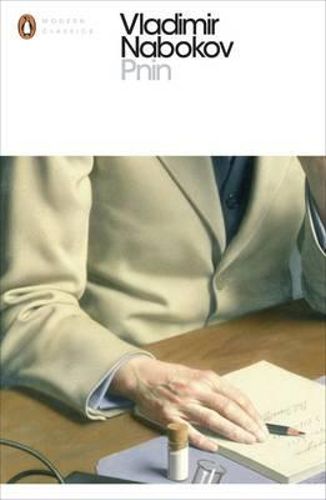 There are authors we've heard of, and know we ought to read, but relegate to the tokenistic 'one day' stack, which either exists in our heads, or in an actual pile of books we've consolidated over however many years you've been on the planet.
(For me, it's a bit of both).
Nabokov has always been on my list. "Lolita," obviously. "Pale Fire," too; although skimming its pages, the lizard part of my brain thought — too hard. I didn't know much about "Pnin," besides the fact it's small, and therefore (I assumed) digestible.
'Classics' scare me. I superimpose an impenetrable aura upon them. I'm a lover of commercial fiction. I appreciate a breezy narrative. I want a novel whose pages almost turn themselves. I have grown accustomed to smashing through books in a few days. With "Pnin" I was determined to pace myself. It is a short book, yes; but I wanted to savour it.
(Naturally I read it over a weekend).
"Pnin" is about the hapless Timofey Pavlovich Pnin, a Russian-born assistant professor at Wainsdell College in the United States. Bald and portly, grappling with broken English, and a broken marriage behind him, I had an image of a mature George Costanza as we're provided various episodes from Pnin's personal and professional life.
Insert your own superlative regarding the prose — I've chosen 'gorgeous.' Nabokov can turn a phrase like nobody else. "Pnin" is amusing; brilliantly comic. Until you realise the narrator isn't an omniscient ethereal presence; nor is it impartial; some of its observations about Pnin are actually pernicious.
Which is the genius of the book, I think; the gradual deconstruction and revelation of the chronicler. It's not a cheap trick; not a 'gotcha!' moment. But it forces the reader to rethink their whole experience with the text. It's so exquisitely done, when I reached the end, I wanted to start all over again.