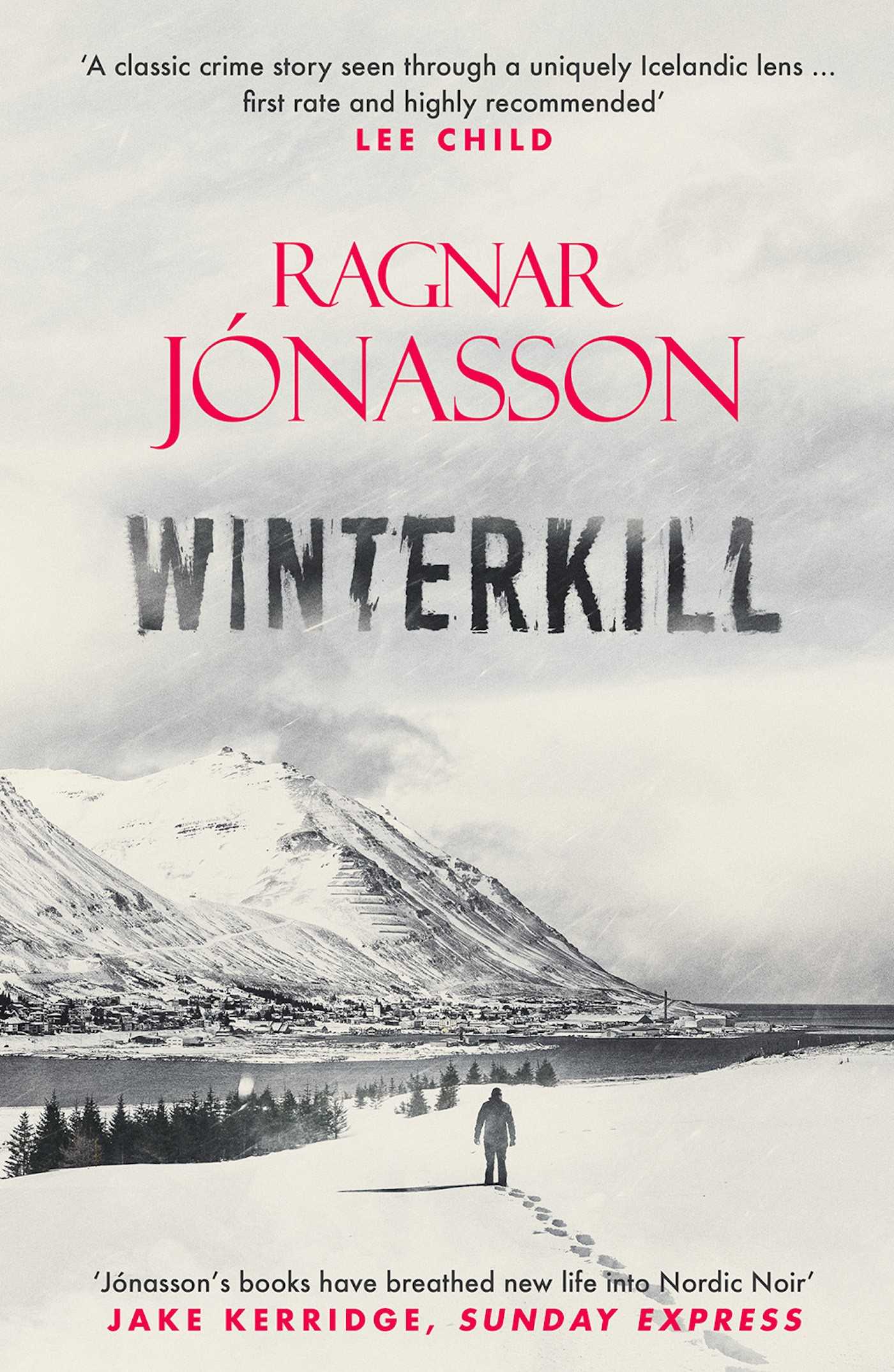 The sixth entry in Ragnar Jónasson's "Dark Iceland" series is a gloriously unpretentious mystery.
"Winterkill" presents police inspector Ari Thór with the crumpled body of a nineteen-year-old girl on the main street of Siglufjörður in the early hours of Easter Thursday. The circumstances around her death suggest suicide: a fatal fall from the balcony of an apartment whose occupier was away at a conference in Reykjavík. 
As Ari Thór settles into the routine of what appears to be a devastating but seemingly straightforward investigation, he is called to the room of a patient at a nearby nursing home. The old man, who suffers from dementia pockmarked with moments of clarity, has scrawled 'she was murdered' all over his walls.
Over the Easter weekend, as a vicious Icelandic storm approaches, Ari Thór considers the connection between these events and probes into the lives of a large cast of characters while balancing commitments to his ex-partner Kristín and their son Stefnir who are visiting from Sweden.
The straightforward construction of "Winterkill" is a joy. There is an ongoing demand for high-concept crime fiction, but Jónasson's novel is superb because it is classically crafted, rich in atmosphere. Readers confident they can see what's coming will be thrown off-stride by his guileful series of surprises. The only disappointment comes with knowing this is likely the last time we'll see Ari Thór.
ISBN: 9781913193447
ISBN-10: 1913193446
Series: Dark Iceland
Format: Paperback
Language: English
Number Of Pages: 276
Published: 1st March 2021