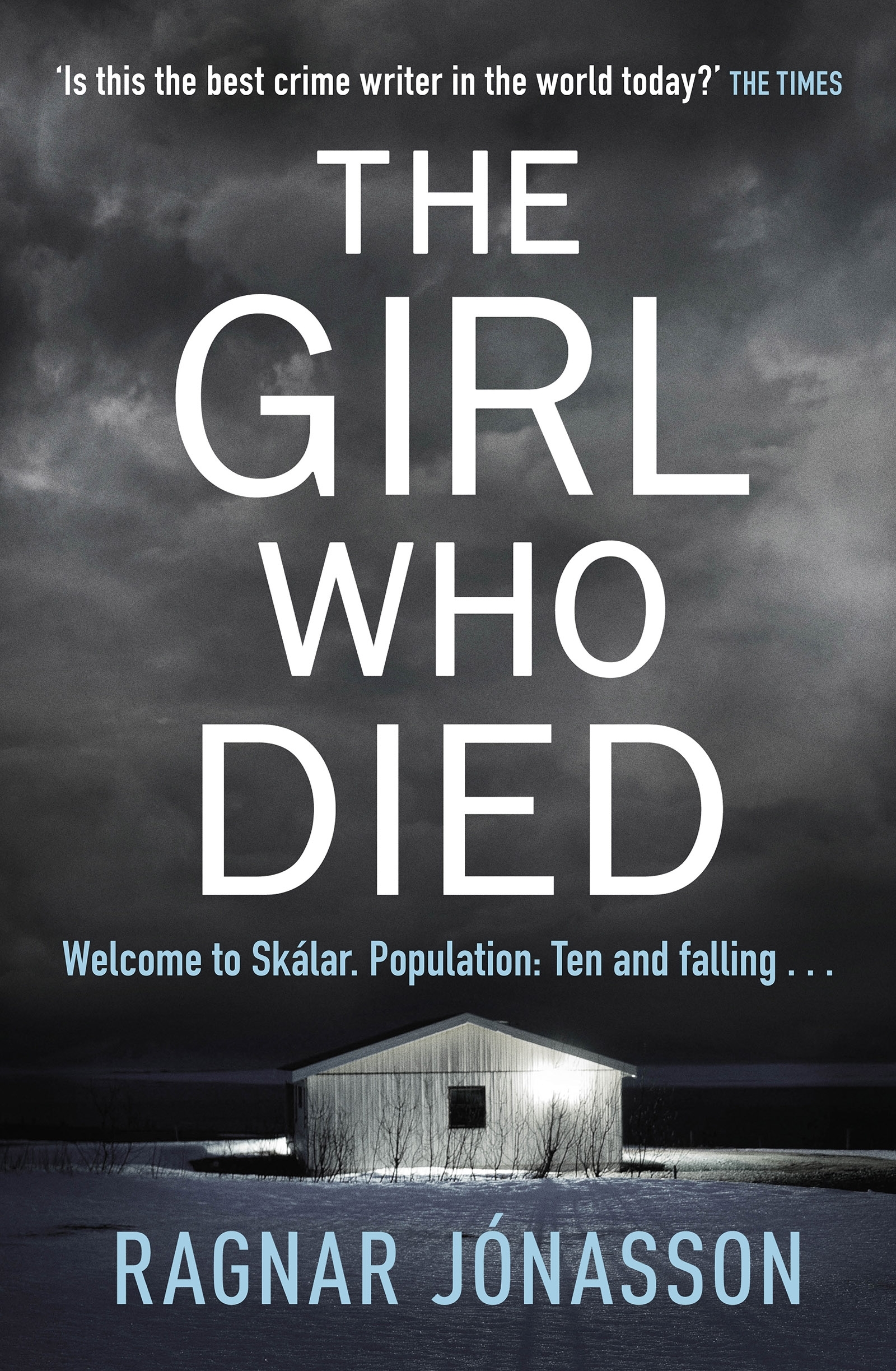 Is this a crime novel with ghostly undertones, or a ghost story with criminal connotations? Whichever way you look at it, "The Girl Who Died" is a bit of a disappointment. It never really chills or thrills, and its climactic revelations are curiously signposted.
The story has potential; it just feels undercooked. The village of Skálar at the northeastern tip of Iceland, with its tiny population of ten, is perfect fodder for a creepy tale. Its protagonist, young school teacher Una, provides the ideal perspective to regard its unfriendly inhabitants. It's set in the mid-1980s, before mobile phones made contacting the outside world a breeze.
Una is isolated. She lives alone in the creaky attic bedroom of one of the town's residents. And at night she hears singing. Is it the young girl named Thrá, who died in the house in 1927 under mysterious circumstances, whose ghost is rumoured to still haunt it? Or is she just losing her mind?
A few months into her stay, one of her two pupils collapses during the annual Christmas concert. It's clear something maleficent has occurred. And given Skálar's population, the pool of suspects is limited. The question bugging Una is whether the death is connected to the disappearance of a man who visited Skálar weeks earlier.

Ghost stories should build slowly and understatedly. Tension is derived from the reader's knowledge that something nasty is around the corner — but which corner? Ragnar Jónasson's "The Girl Who Died" reads too fast for its own good. I'm all for a page-turner, but not at the expense of mood. Scenes here have a sketched quality. Its characters aren't given time to breathe, so they feel superficial.
One of the great strengths of Stephen King's most unsettling novels is their pacing, and that's what feels off here. King understands the scale of scariness; how to intensify from a spine-tingle to teeth-chattering terror. Jónasson nails the claustrophobic atmosphere of a tiny town with secrets. But it never really elevates beyond mildly creepy, and its mystery is undercut by flashbacks that inform too much of the novel's resolution. Readable as ever, and a pacy distraction, but this pales in comparison to the Hulda series.
ISBN: 9780241400135
ISBN-10: 0241400139
Audience: General
Format: Paperback
Language: English
Number Of Pages: 384
Published: 4th May 2021
Publisher: Penguin UK