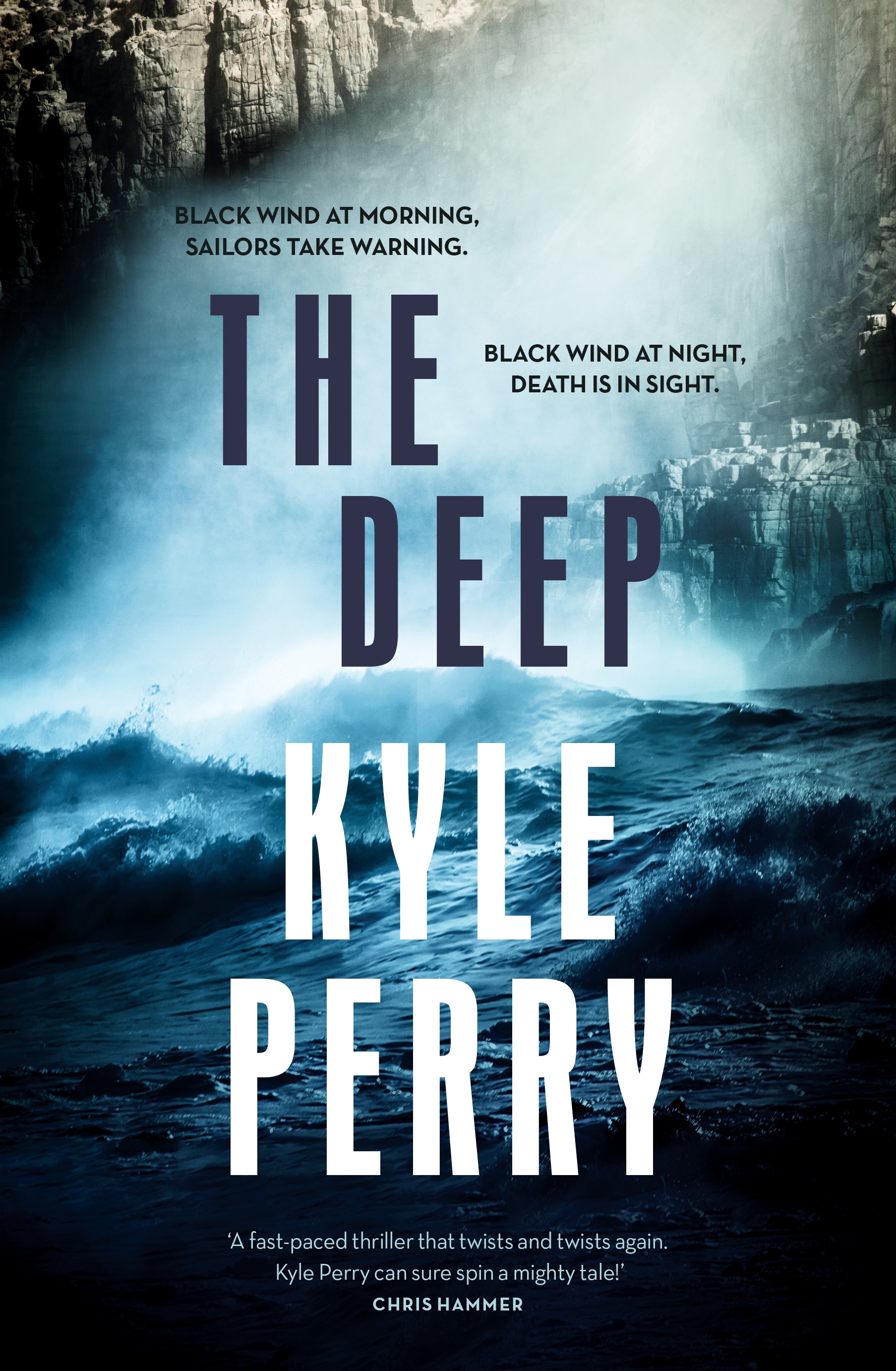 All of its bells and whistles aside, Kyle Perry's "The Deep" reads to me like an exploration of the sliding scale or morality among his large gallery of characters, all of whom are bound by blood as members of the nefarious Dempsey family crime syndicate.
His second novel, set in Shacktown on the Tasman Peninsula, is a battle between good and evil, you could say. Except that everyone in it is evil, at least to a degree, or has the capacity for it; but some are less evil than others, or are fighting against it; and most have their good sides.
Its characters are knotted into a coiled mess of secrets, lies and revelations.
The Dempsey family have run a drug ring for generations, using the fishing industry and the notorious Black Wind as cover. When thirteen-year-old Forest Dempsey — presumed dead for almost a decade — walks out of the ocean, bruised, battered, and branded, his return forcibly unites fractured members of the family; including Mackerel, desperately trying to keep out of trouble before his next court date; and his cousin Ahab, who renounced the underworld long ago.
As they endeavour to understand what happened to Forest, the infamous drug Kingpin Blackbeard starts moving in on Shacktown, and their drug empire, compelling everyone with Dempsey blood coursing through their veins to confront their personal and familial ethos.
"The Deep" is a mashup of Jane Harper and Matthew Reilly's narrative sensibilities. Its location and landscape are fundamental to its being. But whereas Harper prefers a twisty slow burner, Perry chooses to flick on the afterburners, his sights set on crafting a rollicking thriller bursting with pages that grip and propel; those underwater scenes in particular. If Reilly wrote a small town mystery, it would be paced like this. The result is slightly undisciplined, but incredibly entertaining; like a whole season of television drama crammed breathlessly into 500 pages.
Published: 20 July 2021
ISBN: 9781760895716
Imprint: Michael Joseph
Format: Trade Paperback
Pages: 464
RRP: $32.99