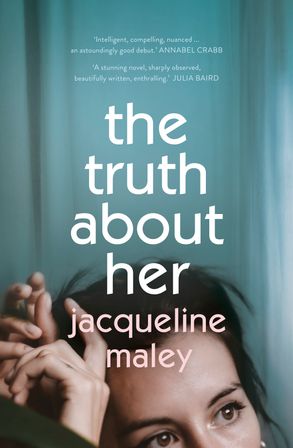 The battles and joys of single parenthood are depicted vividly in Jacqueline Maley's "The Truth About Her, " which presents newspaper journalist Suzy Hamilton navigating through a particularly tumultuous Sydney summer.
After Tracey Doran takes her own life in the wake of Suzy's searing exposé that disclosed the young wellness blogger's various deceptions, she is approached by Tracey's mother to write a follow-up piece — the 'truth,' which takes into account her history and the myriad experiences that transmuted into such extraordinary fraud. Suzy accepts the task, not only to assuage any residual guilt, but because she needs the money. Following the spectacular collapse of her career, she finds herself creeping ever closer to the poverty line, working dually as a freelance writer and tending a local bar. Excavating Tracey's life forces Suzy to audit her own; her relationships, both familial and romantic; her career; her capacity as a parent.
The opening fifty or so pages of "The Truth About Her" have the energy of a thriller, which then slows to something more introspective, and perhaps a little too overwrought for my tastes. Maley quarries deep to discover emotional truths about the meaning of truth, love and parenthood, and she handles these hefty themes with sensitivity, honesty, and realism. I just think I would've preferred a slightly condensed version, some of her potent observations sharpened, or detached from the novel's melange, which might've made the experience more affecting for me.
ISBN: 9781460759165
ISBN 10: 1460759168
Imprint: 4th Estate AU
On Sale: 07/04/2021
Pages: 368
List Price: 32.99 AUD