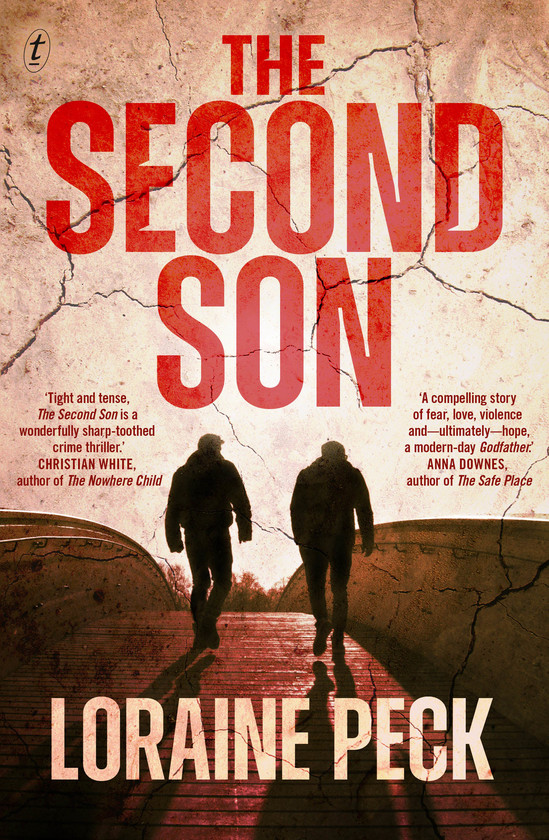 In Loraine Peck's debut crime novel, the eldest son of Croatian crime boss Milan Novak is shot dead in his driveway, and the titular "second son" is called upon to exact retribution, which threatens to reignite a violent gang war with the Serbians.
Johnny Novak — the (relative) pacifist of the family — must wrestle with his reluctance to murder another man, and slide deeper into the murky underworld fiefdom of his father (thus permanently fragmenting his relationship with his wife Amy and their ten-year-old son) as well as identifying Ivan's killer. Because if it wasn't the Serbians, who pulled the trigger, and why?
Alternating between Johnny and Amy's narration, "The Second Son" probes the toxic masculinity rooted in the Novak family, as Amy demands her husband free himself and their son from the demands (and expectation) of bloodshed and vengeance, and the sheer brutality that coruscates in each of them, that has touched even Amy in the cruellest way. For all his talk of the importance of family, Milan's is awash in secrets and lies, which come to the fore as the story builds to its climax.
"The Second Son" is quick-plotted union of gangland thriller and domestic suspense set in Sydney's western suburbs. Amy's descent into a churning vortex of savagery and mayhem, and her determination to escape it, makes for captivating reading, while Johnny's struggle to find equilibrium between the conflicting desires of his family hits all the requisite emotional touchstones. Peck keeps the plot boiling with an epic drug heist, a kidnapping, and action aplenty. The relentless velocity will guarantee her plenty of fans, who'll eagerly await the Novak's return in the planned sequel.
ISBN: 9781922330437
Format: Paperback
Pages: 464
Imprint: The Text Publishing Company
Publisher: Text Publishing
Publish Date: 2-Feb-2021
Country of Publication: Australia